Massey Ferguson Tractors for Sale in Somalia
---
Agriculture is considered to be an important activity in Somalian economy. This sector caters the food demands of people living in this country and helps generate the great source of income and employment opportunities. Maize and sorghum are the two major cash crops of Somalia. However, water scarcity, limited resources, unstable weather, and crop damaging pests are some of the difficulties Somalian farmers are facing right now.
Thus, this is high time for Somalian government and farmers to make investments for the incorporation of advanced farming tools and agricultural machinery into their farming sector. The use of high performing farm tractors and implements is the best choice for farmers in Somalia to make their farming activities easier and more fruitful. Massey Ferguson tractors for sale in Somalia present a high opportunity for farmers to get appropriate assistance for their farming activities.
Somalian farmers can find numerous tractor models of world renowned brand on Massey Ferguson Somalia – a trustworthy name as an agricultural tractors provider company in Somalia. Massey Ferguson is a world famous brand that manufactures high quality and efficient tractors for farmers around the globe. If you are wondering where you can find a reliable farm tractor for sale near me then your quest is over; Massey Ferguson Somalia is the best place to find durable and reliable Massey Ferguson tractors for sale in Somalia.
The product line of farm tractors for sale in Somalia available at Massey Ferguson Somalia include the tractors with engine capacity ranging from 50 horsepower to 85 horsepower. The engines are capable to provide high performance in extreme conditions to make farming more convenient for cash crop producers. Moreover, these highly efficient agricultural tractors for sale in Somalia are available at Massey Ferguson Somalia in market competitive prices.
Farm Tractors
Brand New Massey Ferguson Tractor Models in Somalia
Model / Type: Massey Ferguson 260 Horse Power: 60hp Transmission: Manual Engine: 2.5D Colour: Red Condition: Brand New Extras: Turbo Hydraulic Position Control High P.T.O Power Spring Suspension Deluxe Seat,

Read more
Farm Tractors
Massey Ferguson Tractor Company and Suppliers in Somalia
The presence of Massey Ferguson Tractor Company's products in Somalia is made possible via a multiple tractor and farm equipment supplier companies. Massey Ferguson Somalia is among the best tractor suppliers in Somalia that deals with the provision of brand new and used agricultural tractors of this reliable brand to the Somalian farmers. Massey Ferguson Tractor Company is basically an American firm committed to revolutionize the agricultural landscape around the globe.
Local and international tractor dealers in Somalia and other countries supply farm tractors and equipment manufactured by Massey Ferguson Tractor Company to the end-users. Massey Ferguson has built its reputation in agricultural machinery market due to the quality and durability of products it produces. Farmers in Somalia can also buy these highly efficient and durable farm tractors in affordable prices offered at Massey Ferguson Somalia.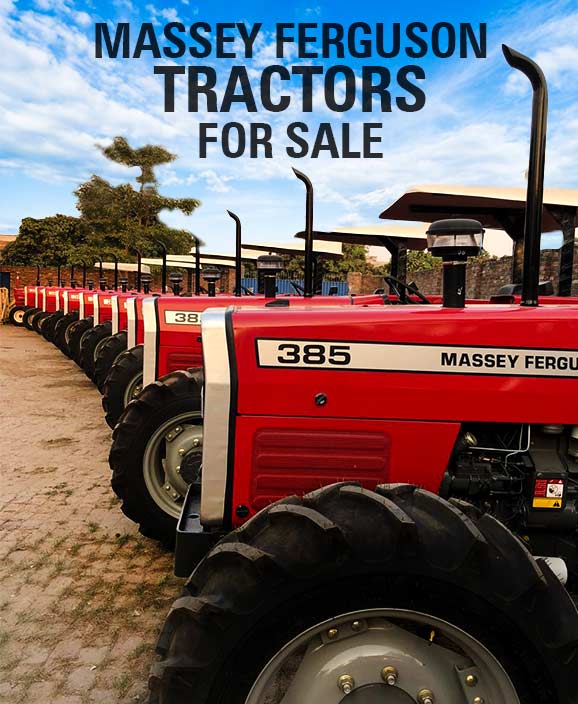 Farm Implements for Sale in Somalia
Farm Implements for Sale in Somalia
---
Bed shape Planter Specification FRAME: 50X50X6M BOX HITCH: 75X36X6MM LENGTH: 1520MM HEIGHT: 2240MM WIDTH: 2240MM APPROX WEIGHT: 470KGS

Read more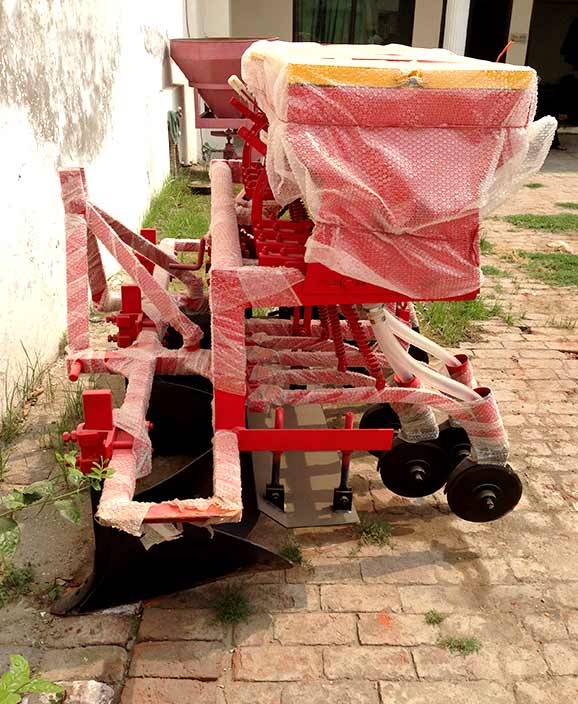 MODERN FARMING TOOLS
Tractor Implements for Sale in Somalia
Another important element of modern farming is considered to be the use of farm implements and equipment. In order to improve the quality and quantity of crops they grow, farmers in Somalia must also employ modern farm implements that work by being attached to the farm tractors. Massey Ferguson Somalia as one of the best farm machinery supplier companies in Somalia offers a wide range of high quality farm implements in affordable price ranges.
Agricultural machinery for sale in Somalia available at Massey Ferguson Somalia include diggers, fodder choppers, planters, farm trailers, disc ploughs, and harrows to name a few. These implements have the ability to make basic farming tasks a lot easier to perform and with less time and effort. The high quality farm equipment for sale in Somalia can prove to be quite helpful for Somalian farmers to improve the production of crops they grow and increase their profitability
Testimonials
Testimonials
---
I was very surprised by the quality of the equipment of this company, and I will buy from them always and so happy to write this testimonial to see that I'm very thankful to you guys even you so awesome and professional Although.

Veriency Dun

Creative Heads Inc
So happy to write this testimonial to see that I'm very thankful to you guys even you so awesome and professional Although with service while offering our employees the best training and a working environment in which they can excel.

Mark James

Creative Heads Inc
I was very surprised by the quality of the equipment of this company, and I will buy from them always and so happy to write this testimonial to see that I'm very thankful to you guys even you so awesome and professional Although moreover.

Sammy Lovell

CTO - C Company